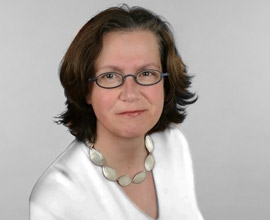 Relational Living Body Psychotherapy
Ich habe den Ansatz der Relationalen Körper-zu-Körper-Kommunikation entwickelt, zu dem ich seit vielen Jahren Seminare und Supervisionen anbiete.Der Ansatz basiert auf Konzepten der Dialogischen Gestaltpsychotherapie und der Relationalen Psychoanalyse.
Workshops in deutsch
26.05. - 28.05.2017
D-A-CH-Tagung in Basel
Kernkompetenzen in der vielfältigen Praxis der Gestalttherapie
Was ist das Wesentliche der 'Gestalt' und welche vielfältigen Methoden, Anwendungsvarianten und -bereiche haben sich daraus entwickelt? Welche künftigen Entwicklungen lassen sich erahnen?
Anmeldung: D-A-CH
Details
09.03.-11.03.2018
Wochenendworkshop in Berlin

Heilsame Körperdialoge im interkörperlichen Feld
Freitag 16-19, Samstag 10-17.30, Sonntag 10-14.00 Uhr
Anmelde-Schluss bitte bis 09.02.2018
Anmeldung und Informationen:
julianne.ao@web.de
Details
I have developed the approach 'Relational Living Body Psychotherapy' which I have taught internationally in seminars and supervisions for a number of years. This approach draws on concepts from Dialogical Gestalt Psychotherapy and Relational Psychoanalysis.
Workshops in English
08.-09.07.2017
Workshops in Birmingham
Developing Embodied Interventions and Experiments
08.07.2017 Introductory workshop
09.07.2017 Advanced workshop
10.30am – 4.30pm
Birmingham Counselling & Psychotherapy Centre
For booking enquiries:
julianne.ao@web.de
Details
30.06.-03.07.2017
CELEBRATING OUR COMMUNITY
UKAGP Conference marking 25 years of the British Gestalt Journal
Workshop Embodying and Moving in Supervision
For more information about the conference
For more information about the workshop
20 - 22 Oct 2017; 19 - 21 Jan 2018; 20 - 22 April 2018; 15 -17 June 2018
A series of four Weekend Workshops in Berlin
'Developing Embodied interventions and experiments
within the co-created embodied field'
Friday 4pm - 7pm, Sat 10am - 5.30pm, Sun 10am - 2.00pm
For booking enquiries: julianne.ao@web.de
Details